$

11.99
Heavy-Duty Degreaser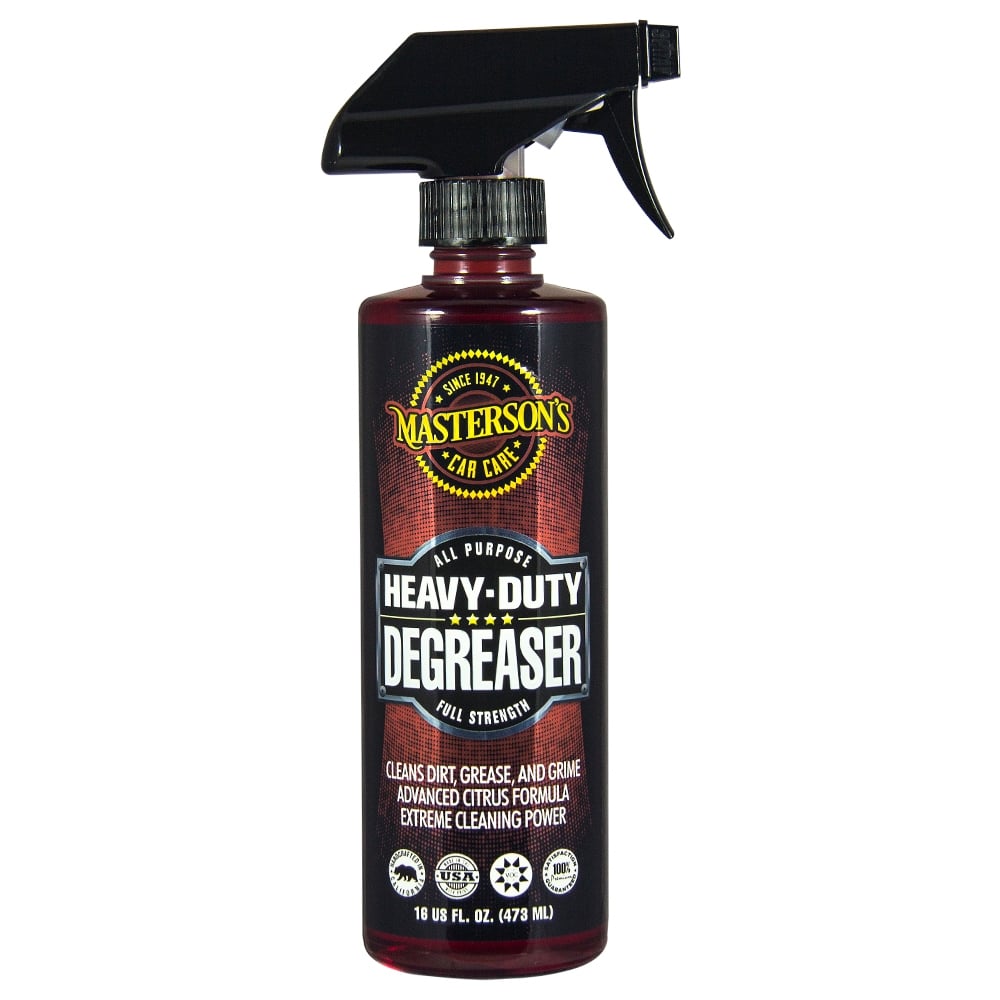 MSRP $15.99
Detail Store Price $11.99
You Save $4.00
Found a lower price? Contact our sales team with the lower price and we'll do our best to earn your business. [email protected]
*** Buy 3 or more products in any combination and get a 10% discount in addition to the instant savings! Use discount code: SAVE10 ***
• Remove extreme dirt, grease, and grime
• Remove heavy bugs and road tar from bumpers and trim
• Cleans away diesel fuel, oil residue, and stains from all exterior surfaces
• Remove carbon buildup from stainless steel and titanium exhaust systems
• Concentrated Formula - 1 Bottle Makes 20 Bottles!
Directions: Shake Well - Masterson's Heavy Duty Degreaser is concentrated and designed to be diluted as desired with clean water.
Dilution ratio recommendations:
Light Cleaning: 20:1
Moderate Cleaning: 10:1
Heavy Cleaning: 5:1
Spray directly on surface – Scrub away dirt and grime using a cleaning brush or microfiber towel – Rinse surface using clean water – Dry using a premium microfiber towel.